Vroom Central Built-In Vacuum 2300 with 8.4 inch Motor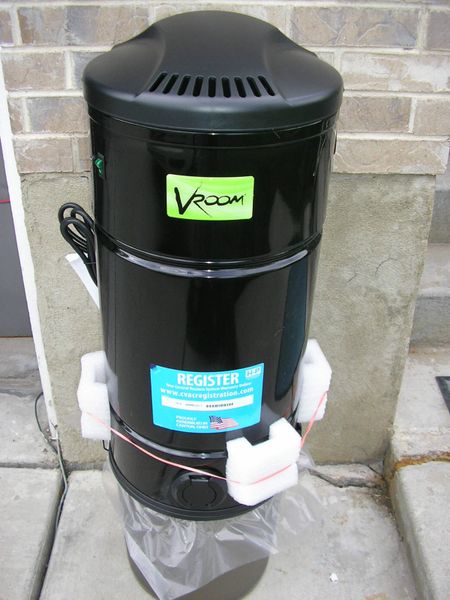 Vroom Central Built-In Vacuum 2300 with 8.4 inch Motor
Features:
It features an 8.4 inch motor.
Rated up to 3X the hours of life for the main power motor.
It offers big suction for homes up to 12,000 sq.ft.
Ideal for pulling dirt and debris through the pipe to the power unit dirt dump bin.
Unit made to last.
Filter does

NOT

plug up easily and lasts up to ten years.

Made in the U.S.A.

Technical Specs:
CFM
Air Watts.
115 Volt.
Permeant Bag-less sealed filter that does not let dirt into the fans of the motor.
Mounting bracket included.
Exhaust muffler included.
Factory Warranty.
* Hose kit not included.
I'll be happy to answer any questions you have about this unit or any of its accessories or even questions on how to install it.
Please feel free to contact me.
The Vacuum Doctor.
1.800.695.8263.