35 Foot Central Vacuum Hose Accessory Kit With Sebo Et-1 Power Head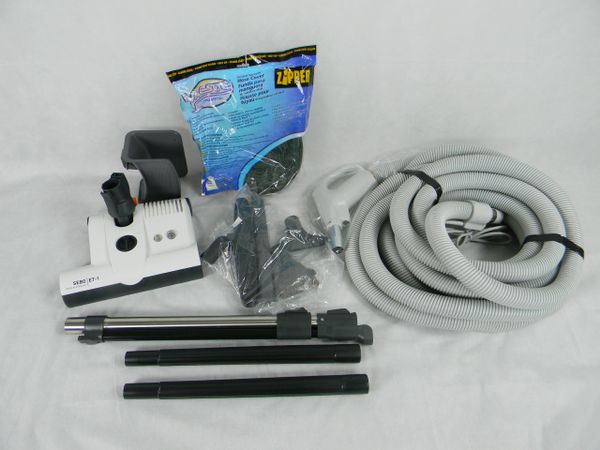 35 Foot Central Vacuum Hose Accessory Kit With Sebo Et-1 Power Head
Features:
It has a 12-inch power head width.
Flat to the floor 3 1/2 inch profile.
Comes with a convenient clog removal door.
Warning light to indicate incorrect height setting or a worn brush roller.
Very excellent for pet hair removal.
The L-shapped head easily cleans edges and under counters.
Easy brush roller removal for cleaning or replacement.
Five year manufacture warranty.

Specifications:
This SEBO power head is made in Germany and it has been recognized worldwide as the most reliable and easy to use product in the market.
This power head effectively cleans most type of flooring surfaces.
The easy to use tool free brush roller removal and automatic shut off prevents the belt from breaking and protects the motor and carpet from damage.
Its warning light also remains illuminated during use, when brush height is set too high for optimal cleaning or when brush height is set 

If you have any questions please feel free to contact me, I will personally answer your questions.
The Vacuum Doctor.
1.800.695.8263