Pad-A-Vac 35' Ft. Central Vacuum Hose Sock Cover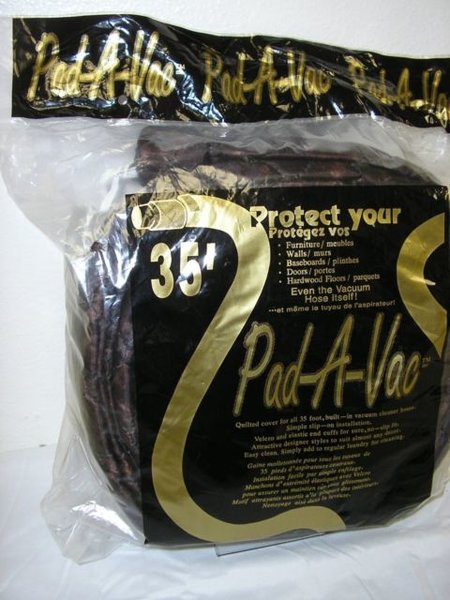 Pad-A-Vac 35' Ft. Central Vacuum Hose Sock Cover
This sock will fit all brands of central vacuums wit a 35 foot hose.
This sock will protect your wood floors, backboards, doors as well as walls and furniture legs.
Available in dark brown, charcoal dark gray, charcoal black.
If you have any questions, please feel free to contact me at 1.800.695.8263.