Quiet Clean Premium PU3900 w/ 30 ft. Hose Kit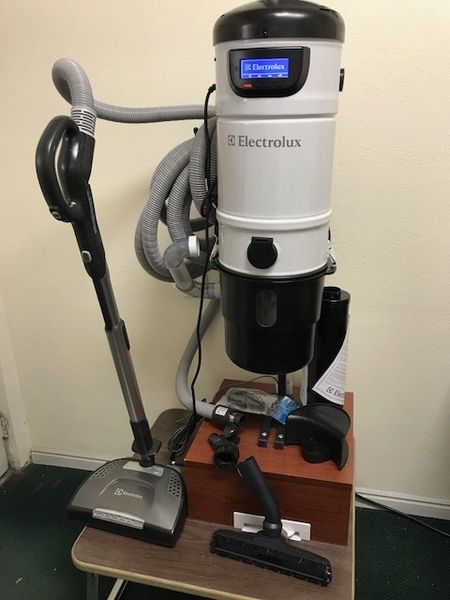 Quiet Clean Premium PU3900 w/ 30 ft. Hose Kit
New  state of the art Electrolux PU3900C metal main unit With CS3000A 30 Foot Accessory  Hose Kit




Square Foot Rating: 12,000 sq. ft.

Power: AC 120 V.

Filtration: Self-Cleaning HEPA.
CFM Airflow: 126
Max Amps: 15.0
Air Watts: 640
Dust Capacity: 7
H20 Lift Suction: 137
Diameter: 14
Dirt Collection: Bagless
Display: LCD
Height: 42
Warranty: 10 Yrs. Manufacture. 
30 Foot Electric Hose Kit Electrolux CS 3000A
It has lock and seal connections with quick release for edge cleaning.
Serpentine belt with reset.
Zippered hose cover to protect walls and furniture legs. 
Hose handle rotates 360 degrees tangle free.
Halogen lighted power head with high/low pile carpet and bare floor settings.
Hard floor brush, light dusting brush, narrow space tool, cleaning tools ride on the hose handle and wand.
Hose handle will work with both pigtail cord and direct connect wall inlets.
Power head is super smooth and easy to operate on any floor surface.
5 Yr. Warranty on hose and power head and 1 yr. on belt and light bulb.
1800-695-8263 phone