Central Vacuum Firewall Pipe Heat Expand Collar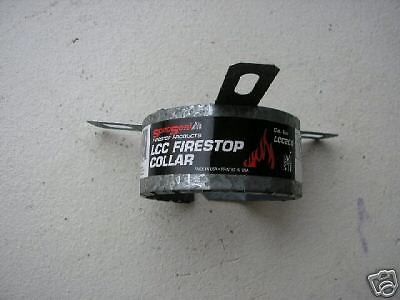 Central Vacuum Firewall Pipe Heat Expand Collar
Most cities in the whole United States require this device to comply with city code ordinances.
Item fits around the 2 inch pipe going through your wall from the garage to the main central vacuum unit.
In the event that there is a fire, this device will collapse the pipe so fire can't get past the wall as fast.
This collar will fit most brands of central vacuums.
If you have any questions please feel free to contact me and I will personally answer your questions.
The Vacuum Doctor.
1.800.695.8263.