Central Vacuum Fire Collar Exhaust Muffler, Metal Pipe Kit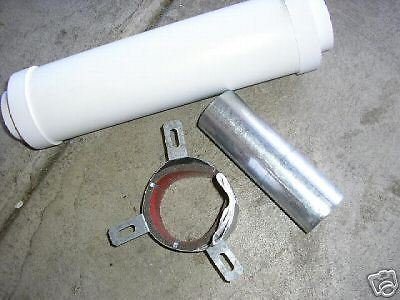 Central Vacuum Fire Collar Exhaust Muffler, Metal Pipe Kit
When you are installing a central vacuum system this kit can help you avoid costly delays.
Many city codes make it mandatory for you to use a fire collar and metal 9 inch pipe through the firewall.
The muffler will also help quiet the main central unit.
If you have any questions about this kit or how to use it please give me a call and I will personally answer your questions.
The Vacuum Doctor.
1.800.695.8263.