Central Vacuum Do It Yourself Kit 3 Valve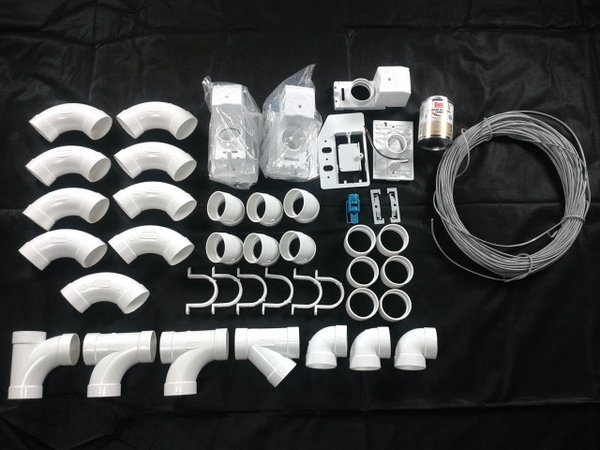 Central Vacuum Do It Yourself Kit 3 Valve
This Central Vacuum Do It three inlet kit comes with:
10 Long 90's
3 Short 90's
6 45's
6 Stop Couplings.
3 Super Wall Valves.
18 Gauge Low Voltage Wire.
Glue.
3 Sweep Tees.
1 Sweep Wye.
* Pipe not include.
Please call me if you need guidance on how to install this kit, I'll be happy to help you with that.
The Vacuum Doctor.
1.800.695.8263