Central Built-In Vacuum Kit with 30 Ft. Hose Garage Kit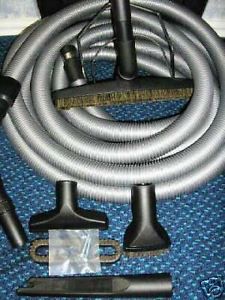 Central Built-In Vacuum Kit with 30 Ft. Hose Garage Kit
Garage 30 Ft. non electric hose.
This kit is perfect for your central vacuum system.
Perfect for boats, cars and sweeping concrete floor.
Comes with: hose, hose hanger, two wands, floor brush, dusting brush, narrow space tool and a floor brush.
This hose fits all Electrolux and most central vacuum brands.
This is a brand new kit and comes with a crush proof resistant hose. If you have any questions please feel free to contact me and I will personally answer your questions.
The Vacuum Doctor.
1.800.695.8263