Austin Air Plus Junior HEPA Air Purifier HM 250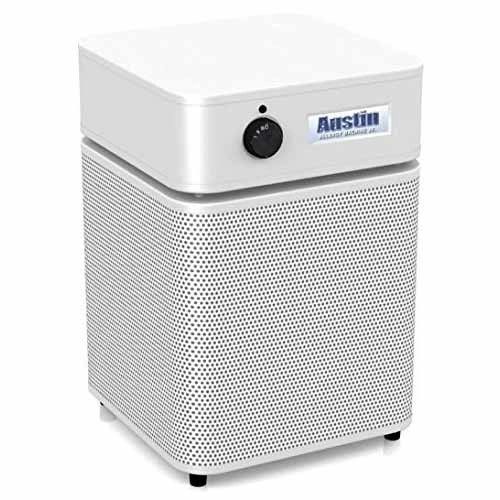 Austin Air Plus Junior HEPA Air Purifier HM 250
Austin Air HealthMate + Junior HM 250
Proudly Made in the USA!
Size does not stop this wonderful machine from been a state-of-the-art air purifier; capable of covering an area of 700 sq. ft. Its filter is a true Medical HEPA filter that can remove 99.7 % of all polluting particles .03 microns or bigger, which can help you immensely with Allergies, Asthma and it removes viruses and Bacteria.
The HealthMate filter has a superior 4 stage filtration systems that includes a 15lbs mix of Carbon-Zeolite that can take care of removing chemicals and gases odors. The HealthMate + contains an extra media – Potassium iodide impregnated carbon which enhances chemical absorption.
Created for those with extreme sensitivities to common household cleaning products, detergents and materials can emit dangerous vapors.
Chosen by FEMA and the Red Cross to address the serious air quality concerns in post in New York after 9/11
It weighs 18lbs and it only consumes 147 Watts.
Dimensions: 16.5" H, 11" W 11" L
Power specs: 1.2 Amp 120 Volt
This machine has a 5 year Warranty.