Austin Air Pet Machine HEPA Air Purifier HM 410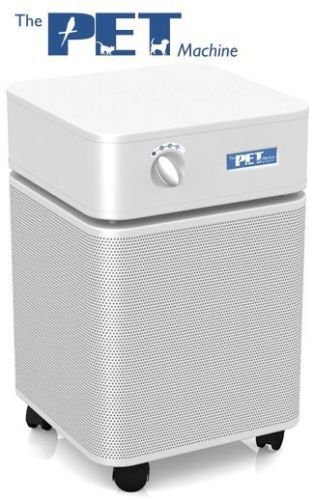 Austin Air Pet Machine HEPA Air Purifier HM 410
Austin Air Pet Machine HM 410
Proudly made in the USA!
Austin air has assembled a filter to trap the allergens caused by pets. The Pet Machine uses HEPA technology to trap airborne dust and dander. While the special carbon blend will help reduce many pet odors that linger in the air.
The Pet Machine has the best filtration systems that includes a 15lbs mix of Carbon-Zeolite that can take care of removing chemicals and gases odors. The Pet machine is great for dogs' dander, bird feather dust and it reduces cat allergens.
Chosen by FEMA and the Red Cross to address the serious air quality concerns in post in New York after 9/11.
It weighs 45lbs and it only consumes 147 Watts.
Dimensions: 23"H, 14.5" W 14.5" L.
Power specs: 1.2 Amp 120 Volt.
This machine has a 5 year Warranty.