Austin Air Model Bedroom Machine Air Cleaner Purifier HM 402 Top Of The Line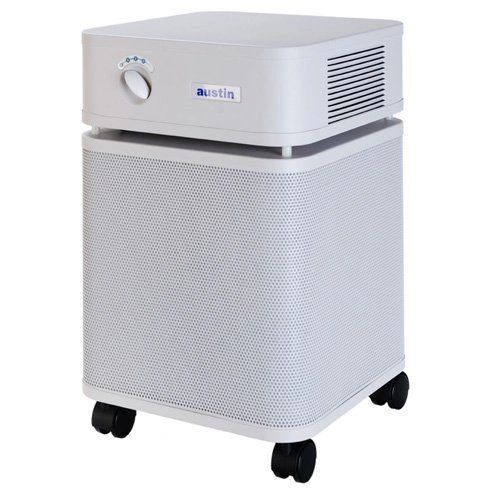 Austin Air Model Bedroom Machine Air Cleaner Purifier HM 402 Top Of The Line
Sounder Sleep
Reduced Snoring
Stop Sneezing
Reduce nighttime allergies & asthma attacks
Strengthen your immune system
Reduced coughing and wheezing
Eliminate dry mouth and runny nose
Color Sandstone, or if you would like another color please let us know before we ship.
---
Who should consider The  Bedroom Machine by Austin Air?
Those interested in improved sleep
People who want and need the cleanest, freshest air from the most advanced air purifier money can buy
Health-conscious individuals
Why is The  Bedroom Machine by Austin Air the best choice?
Contains the most sophisticated, proven technologies packaged to deliver the most exceptional clean indoor air unequal in the industry
Revolutionary design, developed to improve sleep
Highly advanced air purifier exceptionally effective at removing particles and gases in the air
Keeps your bedroom fresh and clean.
Will cleanse the air for areas up to 1500 sq ft
Top of the line 5 stage filter effectively captures gasses and particles at even the nano size level 15 lbs . of carbon and zeolite mix as well as carbon cloth.
Colors are Black, White, Sandstone, Midnight Blue, Please let us know what color you want before we ship.