Austin Air Allergy Jr. Machine HM 205 Air Purifier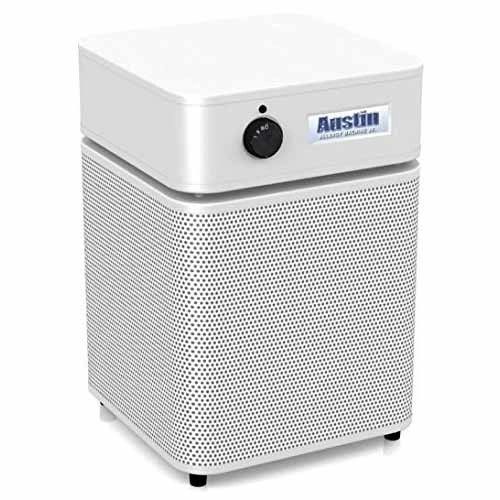 Austin Air Allergy Jr. Machine HM 205 Air Purifier
Austin Air AllergyMachine HM 205
Proudly Made in the USA!
·         This Excellent appliance is specifically designed for those who struggle with asthma and allergies and are highly reactive to dust, pollen and other allergens. People close to trees and plants, populated areas, cities, farms and roads. Quickly stops sneezing, coughing and stuffy noses related to seasonal and annual air problems. Capable of covering an area of 700 sq. ft. Its filter is a true Medical HEPA filter that can remove 99.7 % of all polluting particles .03 microns or bigger, which can help you immensely with Allergies, Asthma and it removes viruses and Bacteria. 
The AllergyMachine has a superior HEGA filtration systems that includes a strategically placed military carbon cloth. The Allergy machine features High Efficiency Gas Absorption, removing contaminants out of the air before they get a chance to irritate and trigger your asthma or allergies.
Created for those with extreme sensitivities to common household cleaning products, detergents and materials can emit dangerous vapors.
Chosen by FEMA and the Red Cross to address the serious air quality concerns in post in New York after 9/11.
It weighs 35lbs and it only consumes 147 Watts.
Dimensions: 23"H, 14.5" W 14.5" L.
Power specs: 1.2 Amp 120 Volt.
This machine has a 5 year Warranty.